Stage Music Café
Welkom bij Stage Music Café!
Stage biedt de gastvrije en onbekommerde sfeer van een tijdloos café.
Uitgegroeid van generatie op generatie ademt deze plek de sfeer van zowel volkskroeg als uitgaanscafé voor jong en oud en als intieme plek voor muziekevenementen voor iedereen.
Een podium voor iedereen
Wekelijks biedt haar podium de mogelijkheid aan regionale artiesten en gezelschappen voor (muziek)optredens van diverse genres en disciplines.
Bij Stage kun je genieten van bijv. pop, rock, techno, dance, hiphop, lokaal/regionaal talent, band showcases van muziekscholen, karaoke, jamsessies, en zelfs karaoke met live band (zing mee met onze huisband YouTry).
Live sport uitzendingen
Hou je van sport dan kun je bij Stage de belangrijkste wedstrijden, competities, Formule1 races en andere sportevenementen volgen. Gooi zelf een pijltje met vrienden of oefen je skills op een ouderwetse sjoelbak.
Speciaalbieren & whisky's
Verder heeft Stage meer dan 110 speciale biersoorten, 25 whisky's en zetten we voor jou de lekkerste koffie en cappuccino's. Tot straks!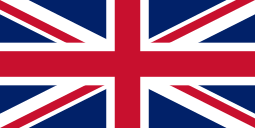 Stage Music Café
Welcome to Stage Music Café!
Stage offers the welcoming and care free atmosphere of a timeless bar.
From generation to generation this bar has been a popular destination for young and old, for enjoying a nice night or day out as well as offering an intimate setting for music events for all walks of life.
Everyone's stage
Every week its podium offers an opportunity for local and regional artists and groups of all musical genres to perform.
At Stage you can take delight in seeing and hearing pop, rock, techno, dance, hiphop, local/regional talent, music school showcases, karaoke, jamsessions and even karaoke with a live band (singalong with our house band YouTry)!
Live sports broadcasts
If you're a sports enthousiast you can come to Stage and watch the important games, competitions, Formula 1 races and other sporting events.
You can even try your hand at a game of darts with your friends or play a traditional Dutch game of "sjoelen".
Specialty beers & whiskeys
Further more Stage has a selection of over 110 different special beers, 25 whisky's and bourbons and we serve you the best coffee's and cappuccino's.
See you soon !