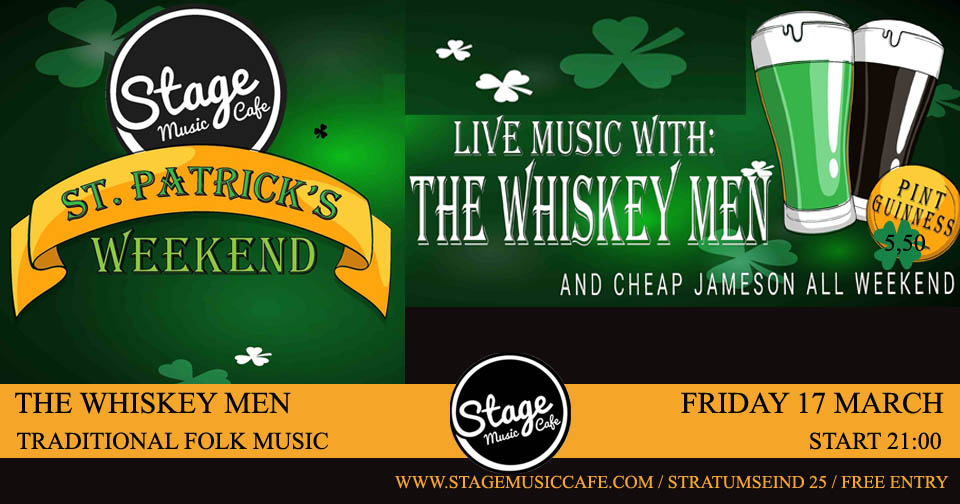 expired
The Whiskey Men
2023-03-17
21:00

-

2:00
Live Music
Celebrate St. Patricksday 2023!
with The Whiskey Men!
#letsgettogether #StageMusicCafé
We're all Irish and Green on this amazing day. Let's celebrate St. Paddy's day with a green colored lager, a glorious pint of Guinness and a cheap Jameson the whole weekend! ☘️
SLAÌNTE!
____________________________________________
Live music with The Whiskey Men
around 21:30
TWM is een groep van 5 muzikanten die Ierse folk-muziek spelen in de geest van de Pogues met Shane McGowan. Feestmuziek met een flinke slok op dus, met hier en daar een melancholische noot.
http://www.thewhiskeymen.com/
Oh the night that Paddy Murphy died, is a night I'll never forget,
Some of the boys got loaded drunk, and they ain't got sober yet;
As long as a bottle was passed around every man was feelin' gay
O'Leary came with the bagpipes, some music for to play!